A progressive and multifaceted manufacturer located in the heart of North Central California, Central Plastics specializes in injection molding. The team at Central Plastics prides themselves on being engaged listeners with prompt communication, which has given them a reputation for being approachable and incredibly responsive. Equipped with a state-of-the-art facility including a Class 8 Clean Room, in-house tooling room, and top-flight molding machines, Central Plastics melds the best traits from both small and large manufacturers to create a collaborative environment where outside-the-box scientific thinking wins the day.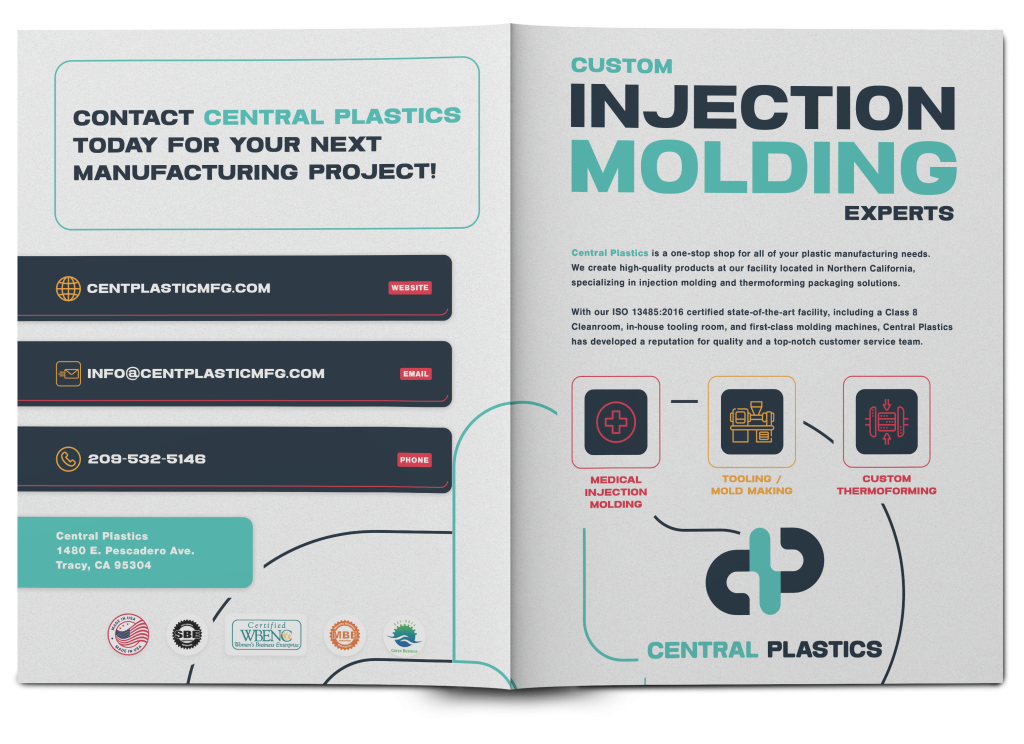 From Concept to Reality Custom Injection Molding
Central Plastics was stuck in the mud and spinning their tires. Luckily, they hooked up with Vive, who was able to bring their brand back to life via a new logo, new website, and a little social media support.
In this story, Vive was the tow truck. The mission started with blowing up their old logo and developing something memorable and innovative. Vive checked that box with a brand identity that truly stands out amongst its competitors. Paired with a new visual identity, updated trade show skins, and optimized SEO on a UX-friendly website, Central Plastics is now barely recognizable from the company they were only a few months ago.
Logo Design &
Brand Direction
View Our Other Case Studies!