Marketing Trends: What Have We Noticed?
Springtime – an exemplary time of year if you're any type of sports fan. March Madness has announced a new champion. The iconic opening day jet plane fly over Wrigley Field is moments away. Your favorite golfer is about to put one three inches from the hole on a Par 3 at Augusta National. And as a Milwaukee-based marketing company, a time to cheer on our 2021 NBA Finals Champions, the Milwaukee Bucks, as they participate in yet another NBA Playoffs.
As a marketing firm for manufacturers, why does any of this matter? Well, as a strategic marketing partner, it's our responsibility to stay in-tune with the latest social media trends, digital marketing trends, search engine trends, and other strategic marketing trends – even if it's not manufacturing. What have we noticed?
Since we have an overwhelming appreciation (and love) for our Milwaukee Bucks, let's dive into their Milwaukee marketing strategy.
First and foremost, social media. The Milwaukee Bucks (although it took years to build) have a strategic advantage by utilizing social media as a form of marketing. Why? It's accumulation of 1.5M followers. Here are a few examples of how they continue to keep their audience engaged and sustain brand awareness through social media: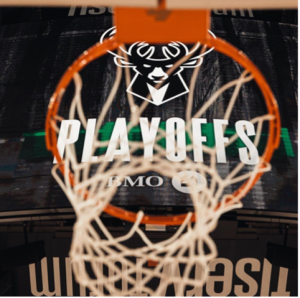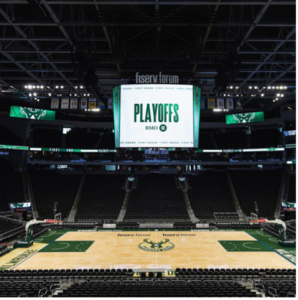 If you're completely out-of-touch with the Milwaukee Bucks and happened to scroll across these pictures, you'd grasp that they have made the NBA Playoffs. The same type of social media strategies apply when marketing in manufacturing.
Let's say you've been in contact with a prospect in the manufacturing industry and haven't been able to convert new business because of outdated machinery, limited building square footage, or perhaps capacity restrictions. Instead of pestering a prospect you've had 5+ conversations with, you could plant the seed that your manufacturing business is progressing by posting exciting changes on your company's social media profile, similar to: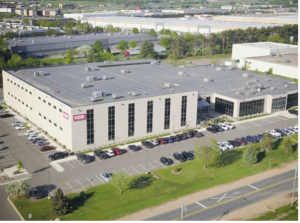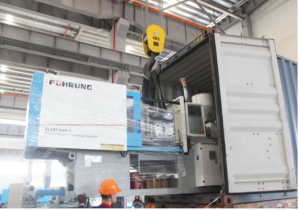 What's the narrative you've built? That your business has invested in more capacity and newer machinery. As 'they' say, a picture speaks a thousand words.
We get it though. Social media may not be your cup of tea – so let's make it your cup of coffee. Here are the top social media channels (in order) we recommended utilizing when marketing in manufacturing: 1) LinkedIn 2) YouTube 3) Facebook 4) Twitter 5) Instagram 6) TikTok
Once you've invested ample time in any of the following social media channels, set aside some time to analyze your efforts and posting results. In the social media world, a healthy CTR, engagement rate percentage, and interactions are primary metrics that provide a glimpse of social media success.
Although social media is a key component to establishing a firm digital marketing strategy, it isn't the only channel. In fact, if you had a stress-free marketing conversation with a Vive team member, they would share that there are roughly eight additional impactful digital marketing strategies:
1) Content Marketing
2) Search Engine Optimization
3) Search Engine Marketing/Pay-Per-Click
4) Affiliate/Influencer Marketing
5) Email Marketing
6) Video Marketing
7) Audio Marketing
8) Mobile Marketing
The Milwaukee Bucks have established a strong presence through email marketing campaigns. What constitutes a solid email marketing campaign?
– Informational Content
– Call-to-Actions
– Advanced Photography & Videography
– Promotions
And many more descriptive marketing tools. Here is an example of how the Milwaukee Bucks are delivering successful email marketing campaigns: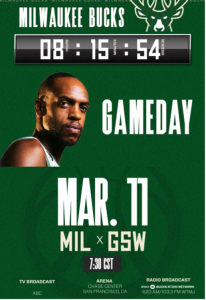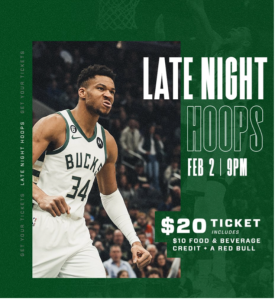 These e-blasts check all the boxes. They are informational, provide calls-to-action, include upscale imagery, and lure you in by offering promotional discounts. Acting as a supportive digital marketing agency for manufacturers, we can do the same for you!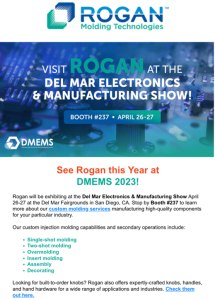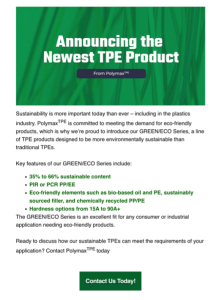 You may have the preconceived opinion that all e-blasts go directly to the spam folder. Although some do find their way there, e-blasts are still considered to be another necessary touchpoint when following digital marketing best practices. These e-blasts are a prime example of how you can drive traffic to your website through informational key points, calls-to-action, and customized creative marketing assets.
While we believe that digital marketing for manufacturers is a key component of branding success, it's not the only avenue a manufacturer should be considering.
Are you ready to make the move on hiring a marketing firm for manufacturers but are struggling to secure team buy-in? Check out our blog "Creating Marketing Buy-In from Within" written by our Director of Marketing, Linda Foster.
Have the buy-in you need and are ready to ignite? Contact us for a stress-free marketing conversation today.